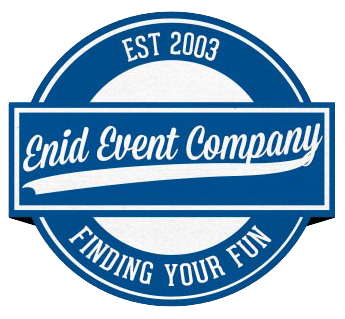 Enid Event Company, LLC is an event planning business whose main focus is to bring the Enid community together and to bring people to the Enid community through original and entertaining events that showcase our lovely city and wonderful people.
Enid Event Company, LLC has been created with a clear focus on the needs of our community. Through a lengthy discovery process, we have validated the key issue as the need to provide interesting and entertaining opportunities for the community to engage in and to entice people from other communities to ours as well as to provide a sense of community collaboration and camaraderie. Building and maintaining a culture of community involvement is a critical issue for our selected target market of the citizens of Enid and beyond.
Enid Event Company, LLC will provide you with a quality event that you don't have to be burdened with planning so you can focus on your other obligations. In order to deliver on this value proposition, we submit no one else has our experience planning grassroots events quite the way we do and no one else in the area offers this service. This capability has taken considerable time and resources to develop and forms the cornerstone of our competitive advantage.